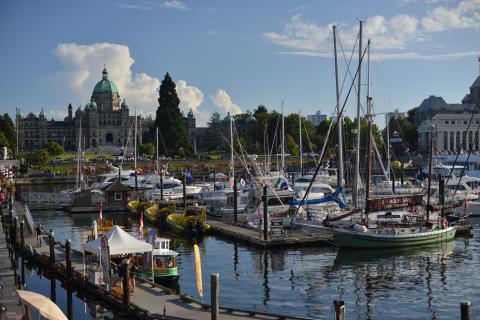 Victoria is the capital city of British Columbia, Canada, on Vancouver Island, located about 100 kilometres (60 miles) from the city of Vancouver on the mainland.
Often cited as one of the top cities in the world for quality-of-life, Canada's 15th most populous urban region features the mildest climate in the country (it's green year round!) and a charming cultural atmosphere of old-meets-new. With historic architecture throughout the city, traditional British tea-times, a bustling technology sector attracting young bright minds from around the globe, and a plethora of exciting outdoor adventures to be had, Victoria can be as relaxing or exciting as per your preference. While it is the retiree's Canadian city of choice, it's a fantastic place to be young too.
World class museums, double-decker buses, horse-drawn carriages, the internationally acclaimed Butchart Gardens, University of Victoria, Camosun College, Royal Roads University, the Victoria College of Art, the Sooke Schools International Programme and the Canadian College of Performing Arts to name a few, old growth forests, mountains, beaches, and shorelines, we have just touched the tip of the iceburg - Victoria has SO much to offer!