Magic Lake - Pender Island
Magic Lake Estates - which sounds rather extravagant in name - is the most populated subdivision on Pender Island. Comprised of mostly 1/2 acre lots (with a good number of generous and smaller exceptions) it is where most homes are bought and sold on Pender.
This subdivision - unlike those in urban areas - is anything but uniform. There is lakefront, there is ocean front, there is forests, there are open sunny spots, there are flat areas, there are rocky spots, there are close neighborly areas, and there are areas that offer a sense of privacy too. A little rustic cabin can be nestled deep in the woods while a mere couple blocks away a majestic architectural wonder overlooks panoramic ocean views. Magic lake homes are on a public water system (the rest of the island depends on wells and other sources of water) and a high percentage of Magic Lake properties are also on the public sewer system (versus septic systems throughout the rest of the island).
There are two lakes in this Pender Island neighborhood, Magic Lake and Buck Lake. Magic Lake has public access in two areas, one for picnicking and bird watching, the other most popularly known as 'The Swimming Hole' with a public dock that is very popular in the summer months. Buck Lake is the source of drinking water for most Magic Lake households and is closed off to public access.
A Glimpse of Magic Lake at Dusk: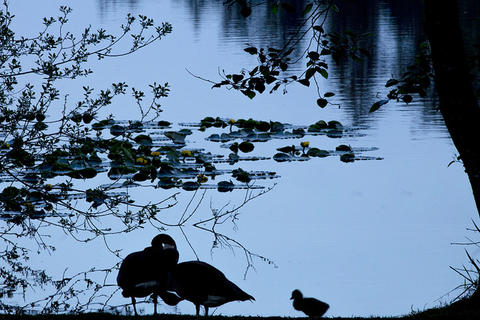 Amenities and To-Do in Magic Lake Include:
Thieves Bay Marina
World-famous disc-golf course
Tennis court
Playground
Public trails through forests, many to lake and ocean access points
Swimming 'hole' with a public dock
Picnic areas
Whale watching
Pender public bus stops
Whale Watching at Thieves Bay (Frequent Sightings!)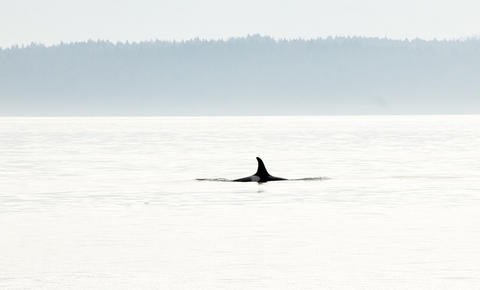 Magic Lake Estates has a less rural feel to it than other areas of the island, there are no sheep or roosters in the subdivision, yet it still has a quintessential Gulf Island feel to it and there are plenty of deer, owls, hens, whales, and other incredible flora and fauna in the neighborhood. This is where affordable starter homes can be found, this is where real luxury can also be found. Magic Lake Estates is a beautiful community of Pender people from all walks of life, living together peacefully.